BioWare has just released a teaser trailer called "You've Been Chosen" for the next game made by the studio, presumably called Nightmare, and promises a full reveal at Gamescom 2014 next month.
BioWare is working on quite a lot of different projects nowadays, starting with Dragon Age: Inquisition that's out this fall and continuing with the next Mass Effect title that's still right in the middle of development, not to mention the all-new original IP overseen by veteran Casey Hudson.
Now, it seems that Hudson's new IP, or maybe even another project that's been secretly in development at the large studio, has received a teaser campaign.
A mysterious video is currently being sent to fans from around the world called "You've Been Chosen: Nightmare" and includes some really spooky live-action footage.
The clip's description contains some equally creepy things and confirms that the new game will be presented to the world at Gamescom 2014 in Cologne, Germany.
"The time is near. They are watching. Your power is rising. Cologne, Germany. You've Been Chosen," the description reads.
Check out the intriguing trailer below and look forward to hearing more details about BioWare's all-new role-playing game next month, when Gamescom 2014 kicks off in Germany.
Update: Apparently the new game might be called Shadow Realms, according to the name of the image in BioWare's email. As AGB points out on Twitter, EA registered a Shadow Realms trademark back in March.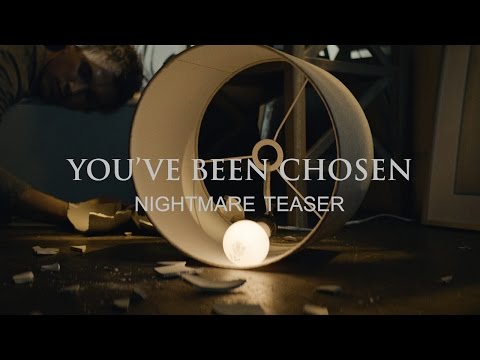 Play Video