Blizzard has just opened up the beta registration process for its upcoming Heroes of the Storm multiplayer online battle arena title, allowing all Battle.net users to sign up for a chance to test the game.
Heroes of the Storm is the next big project from Blizzard and already quite a lot of people are interested in the MOBA experience after the first official artwork surfaced this week.
Now, the developer has just revealed quite a few new things about the actual game.
First up, as you can see above, there's a stunning cinematic trailer that sets the scene for the action in the game.
Below, you can admire the first gameplay footage with Heroes of the Storm, showing the in-game graphics and mechanics, not to mention some of the other characters.
Finally, those interested in trying out the beta stage of Heroes of the Storm can sign up via Battle.net by visiting their accounts and the special Beta section.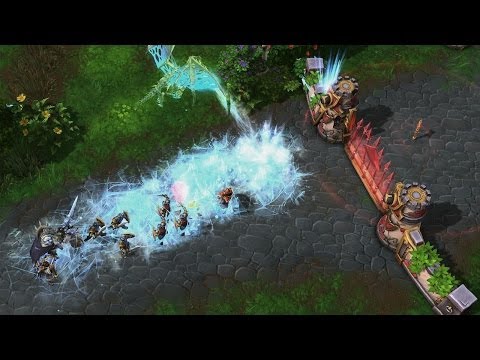 Play Video