Hello Games are seemingly taking a giant leap from their humble origins with their upcoming creation, No Man's Sky, as the E3 2014 gameplay trailer can attest.
Their previous game, Joe Danger, delving into the courageous antics of a daredevil, had its fans, but it's nothing like the superb procedurally generated space exploration game they're currently working on.
First announced during VGX 2013, the science fiction exploration game showed off more of its amazingly vivid worlds during Sony's E3 press conference.
Hello Games have set their sights really high with No Man's Sky, proposing an adventure on a scale never seen before. As such, whatever you can see in the game's universe is a real place, nothing exists as just a prop.
If you see a mountain on the horizon, you can actually trek there and explore it, it's not just background scenery. But the most impressive feature by far is space exploration.
Every star you see in the sky, every moon or nearby planet, they are all places you can explore. You can just jump into your spacecraft and head there, finding a new world, with luxuriant vegetation and new and strange animal species that you can discover.
And there's also space combat. Who's excited?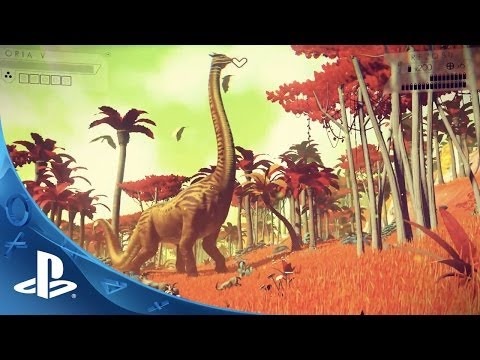 Play Video