Konami has posted two new videos with its upcoming Metal Gear Rising: Revengeance hack and slash game, this time examining both the High Frequency Blade wielded by protagonist Raiden, as well as the Cyborg enemies he'll meet during his adventures.
Metal Gear Rising: Revengeance is set to appear next month, from developer Platinum Games and publisher Konami.
A demo was already released earlier this month and, as we revealed in our quick look, the hack and slash experience is quite impressive, as protagonist Raiden can use his extremely powerful high frequency blade to cut through all sorts of things, including his unfortunate enemies.
Now, in order to show off the different blade variants (including an outlandish machete and sombrero), as well as the cyborg opponents encountered by Raiden in his adventures, Konami has posted two different videos, which you can enjoy above and below.
Check out the impressive trailers and get ready for the release of Revengeance on February 19, in North America, and February 21, in Europe, for the PS3 and Xbox 360.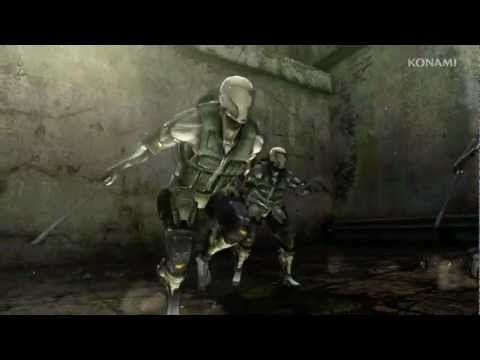 Play Video