NetherRealm and Warner Bros. have just posted two new gameplay videos from their upcoming Injustice: Gods Among Us, this time showing fights between two great villains: The Joker and Lex Luthor, as well as two ultra-fast heroes: The Flash and Shazam.
Injustice: Gods Among Us is set to deliver a fast-paced fighting experience that stars some of the most famous and infamous characters from the DC Comics universe, ranging from heroes like Batman or Superman, to villains like Lex Luthor or Bane.
We have already seen two match-ups between Batman and Bane as well as Wonder Woman and Harley Quinn and now the developer has posted two other impressive fights.
The first is a battle between two famous villains: Lex Luthor and The Joker, in which both use their different tricks, from Luthor's high-tech gadgets and armor, to the Joker's more simple pranks.
The second fight, available below, goes on between The Flash and Shazam, two of the fastest heroes from DC Comics and their fight is quite a marvel to admire.
Check out the new videos and look forward to the release of Injustice in April for PS3 and Xbox 360.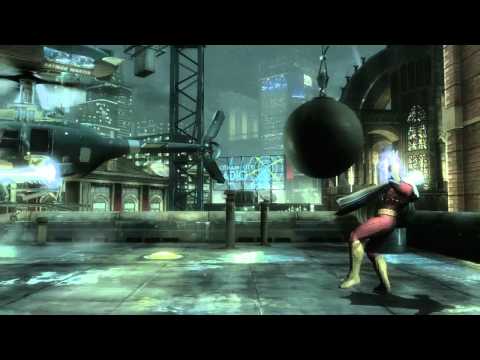 Play Video