Two special videos have just appeared online, showing off the all-new Free for All and OverRun multiplayer modes that are available in the upcoming Gears of War: Judgment title.
Gears of War games have impressed lots of Xbox 360 owners around the world with great multiplayer experiences and pretty decent single-player campaigns.
Now, with Gears of War: Judgment, Epic Games is trying not just to tell a prequel story in the
single-player mode
, but also to add quite a few new experiences to the multiplayer one.
Among these new things are two new modes:
Free for All
and
OverRun
.
Both are showcased in some new gameplay videos, with the one above showing off the Free for All on the Street map, while the video below presents the OverRun mode on the Junkyard map.
Gears of War: Judgment is out in March, 2013, only on the Xbox 360.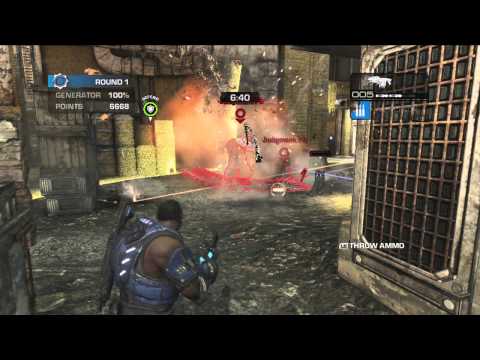 Play Video