Ahead of the 2014 San Diego Comic Con, Ubisoft and indie director Devin Graham have rolled out a fresh Assassin's Creed Unity promotional video showing real life parkour action executed by four assassins in the streets of modern day Paris.
Assassin's Creed Unity adds quite a few new elements to the core recipe of the franchise, from the French Revolution historical setting to the city of Paris and protagonist Arno Dorian.
By far the biggest addition is the fact that most of the story missions can be completed with friends through the cooperative mode, in which up to three of your buddies can join you and complete various goals or just to freerun around Paris.
In order to show off the potential of the new co-op mode, Ubisoft and Devin Graham have teamed up to create a thrilling promo video that reveals four assassins track two guards throughout Paris, all while executing plenty of intense parkour moves.
The whole video is quite exciting, and at the 2014 San Diego Comic Con later this week, Ubisoft is also going to show off another short film based on the Assassin's Creed series, made by Rob Zombie.
In the same city, a special Assassin's Creed Experience parkour course will be open to fans of the series, complete with demo stations for the upcoming Unity game.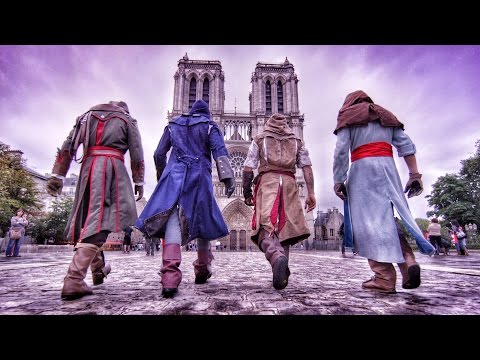 Play Video