Even though it was rumored quite a while ago, Sony has finally confirmed that the highly-acclaimed Grand Theft Auto V game will be launching on PlayStation 4 consoles this fall.
But that's not all the good news, as Sony's CEO Andrew House confirmed that players would be able to transfer their online progress from both Xbox 360 and PlayStation 3 to the PlayStation 4.
Unfortunately, there are no additional details on when exactly the game might hit PSN Store or retail, but we expect more info to be unveiled later this week during the E3 show.
Rockstar's game will come with improved graphics for PlayStation 4 console, but there won't be any exclusive content for PS4 owners.
And the good news keeps pouring in, as Rockstar Games has also confirmed Grand Theft Auto V will finally be coming to PC.
This should have been done long ago, as PC players are usually among the first to get access to a game of this magnitude, but with all those exclusives, they sometimes happen tocome later rather than sooner.
Last but not least, Rockstar also stressed that Grand Theft Auto V would be available on Xbox One as well, but no other info is available for the moment.
We will keep you in the loop with any additional details on the Grand Theft Auto V for PC, PlayStation 4 and Xbox One release dates, so stay tuned for more on this one.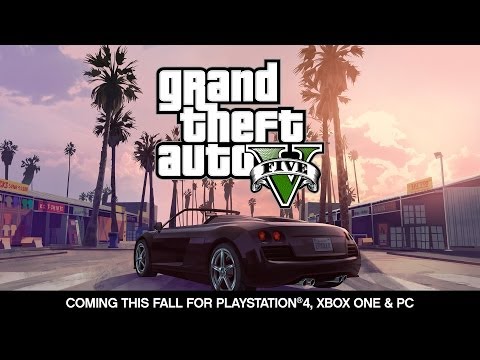 Play Video