Capcom has just posted a couple of videos and quite a few screenshots with the PC version of its upcoming DmC Devil May Cry, showing off the advanced graphics and the smoother framerate that this edition has as opposed to the PS3 or Xbox 360 versions.
DmC Devil May Cry is one of the first full-fledged games that will be released in 2013, continuing the series made by Capcom and delivering a bold take on the universe of the franchise, courtesy of UK-based developer Ninja Theory.
Now, after confirming that the PC version of the game will be released a week after the PS3 and Xbox 360 editions, Capcom has just released a couple of videos and a few screenshots with DmC Devil May Cry on the PC.
As you can see in the gameplay trailers above and below, the game has a smoother framerate not to mention a variety of more impressive graphical effects, which aren't possible on the older consoles.
The screenshots also look crisp and you can admire them below, via Capcom's official website.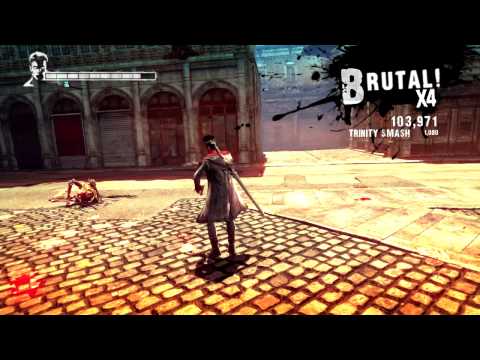 Play Video